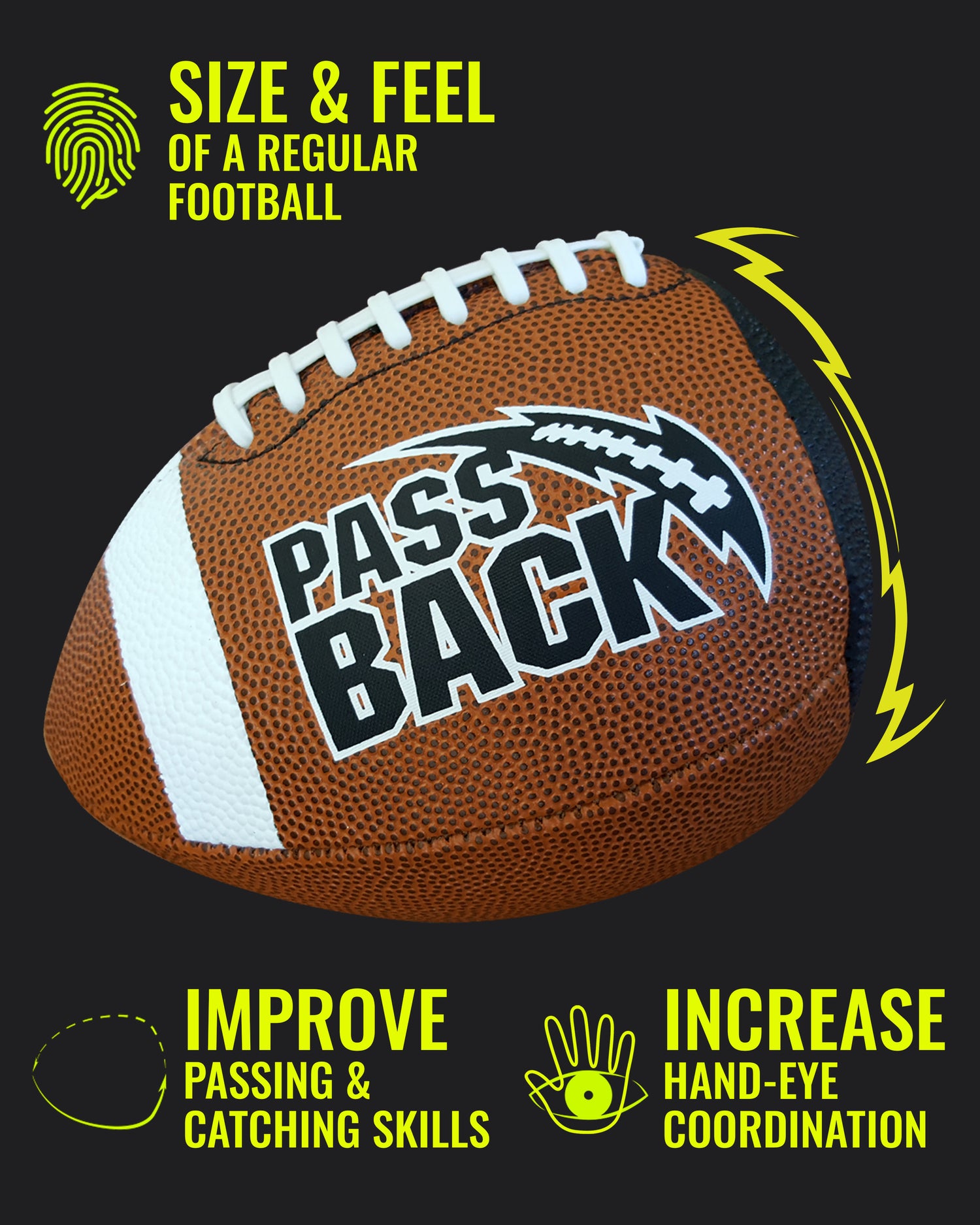 PASSBACK FOOTBALL
HOW IT WORKS. The Passback Football is an innovative training tool that enables athletes to throw/catch their own passes. Throw the blunt end against a hard surface and it comes spiraling back!
SHOP
ALL AGES & SKILL LEVELS (3 SIZES AVAILABLE)
The Passback Football is designed to reward the thrower. If you throw a spiral against the wall, you will get a spiral in return. Adversely, throw a duck and get a duck.
FREE SHIPPING
SHIP DEFLATED

Like most footballs, Passback Footballs ship deflated. Ball pump not included.

Be sure to lubricate your pump needle when inflating the Passback Football to reduce the possibility of valve malfunction. 
WARRANTY

60 DAYS: Please contact us with your order information if you have any issues.

sales@passbacksports.com
888-704-1340